Skip to Main Content
It looks like you're using Internet Explorer 11 or older. This website works best with modern browsers such as the latest versions of Chrome, Firefox, Safari, and Edge. If you continue with this browser, you may see unexpected results.
-- images from Biography in Context
Film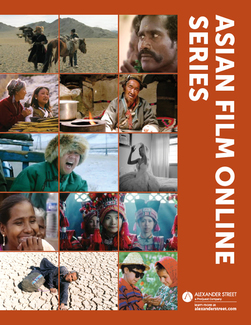 Asian Film Online
Asian Film Online offers a view of Asian culture as seen through the lens of the independent Asian filmmaker. Through a selection of over 1,000 narrative feature films, documentaries and shorts curated by film scholars and critics, the collection offers highly relevant perspectives and insights onto themes relevant across Asia, including modernity, globalization, female agency, social and political unrest, and cultural and sexual identity. Such themes are central to any meaningful discussion of contemporary Asian culture and society.